Abyssinia Ballooning offers you a way to promote your product in a very visible way using cold inflatable products.
Cold inflatable products can be made in any form and up to 8 meters high. It uses normal electricity. The inflatable products can be used at exhibitions, on buildings, at events and more. They generate huge attention.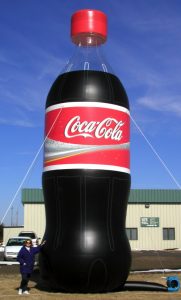 Look at some examples of forms and sizes of cold inflatable products.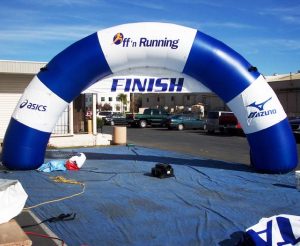 Almost any form possible varying from inflatable balloons to bottles to mobile phones.
Some benefits of inflatable products
Unique method in Ethiopia for outdoor advertisement
Almost any shape possible (bottle, balloon, cans)
Up to 8 meters in height
Weather resistent
Can be lighted from the inside for evening / night use
Easy to inflate and install on exhibitions, at top client's location s(openings, celebrations), on your company roof top
Prices depending on import taxes and shape of product, prices between Euro 2000 and Euro 8.000 per inflatable product
Delivery time about 3 months